Moderator: sigmaman
Once again, improved pics.
Hope you like 'em.....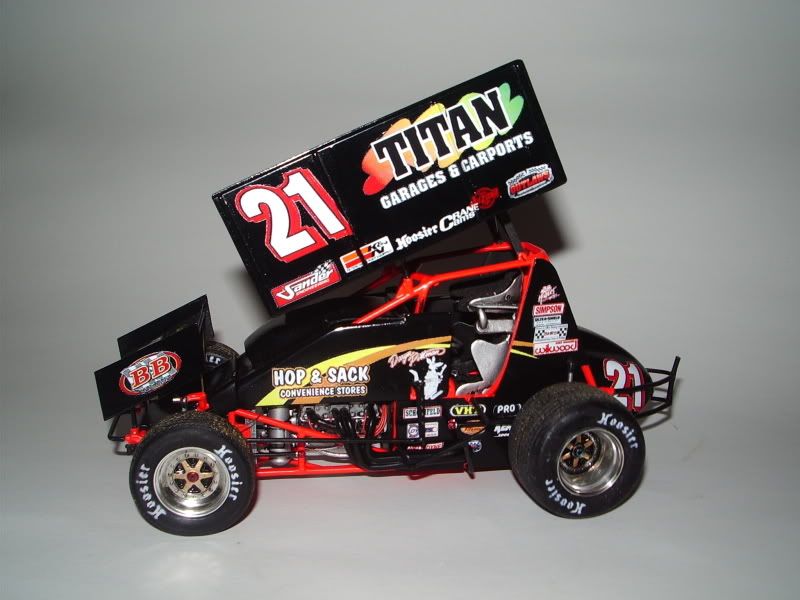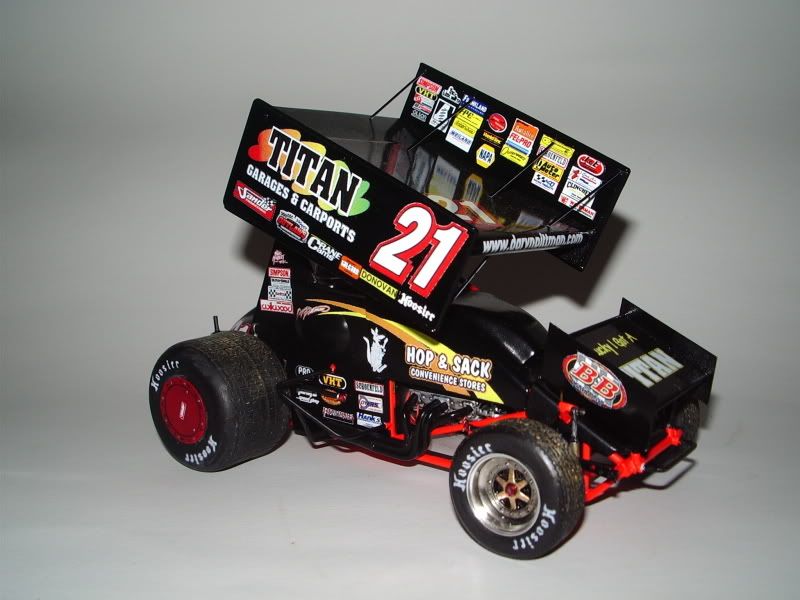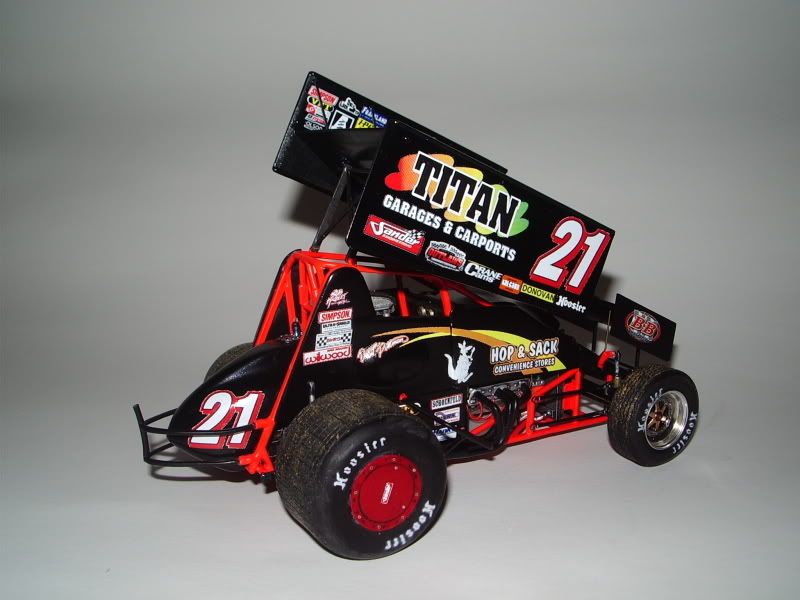 ---
Very nice, love the seat, got any pics of the seat and the engine??
---
Another terrific build! Nascar seat? very clean build, almost looks real!
Grant
---
Both very nice!
Joe
Making your Sprint Car model dreams come true since 2004!

Facebook- ScaleSprints.com Twitter- @ScaleSprints
---
Very nice Andrew. Nice to see this one again.
---
Sweeeeet, love the dirt on the tyres......
---
Bear wrote: got any pics of the seat and the engine??
The seat is scratch-built - or perhaps "kit-bashed" is a more appropriate term.
Here's a photo before paint: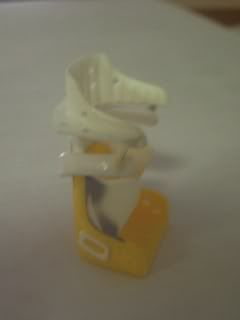 What (I hope) you can see is the bottom is a standard kit seat with extra chest bracing added from scrap plastic.
Attached to the top of that is part of another kit seat (with the bottom cut off and part of the top cut off). A horizontal "flange" is cut to match the curve of the head restraint.
The shoulder braces are made from those pieces that brace the chassis when it's in the box (removed during assembly).
I bent them to shape with a little heat from a cigarette lighter. Small pieces of bent "Evergreen" rod connect the shoulder padding to the head restraint.
I drilled a few weight-reduction holes for added effect. And after painting it looks like this:
Self-adhesive felt (from a craft store) is used as padding for the seat and head restraint.
---
Awesome work! Love the seat, thanks for the how to.
The RR beadlock, where did that come from?
---
Thanks for the nice comments!
The beadlock is simply "Evergreen"sheet, cut out using a circle template (from the old drawing board days).
I use a compass point to score the plastic 'til it separates.
The inner circle is also scored using the compass point - add a wash (I use an acrylic black) to highlight the line.
The "bolts" are from a photo-etch sheet,
or
hunt down some glitter from a craft shop. Look for some that is a consistent circular or hex shape.
One packet of glitter would last you for a thousand years!
---
Thanks, will have to give that a go. The glitter idea is priceless,who would've thought?? Thanks heaps
---