Moderator: sigmaman
build Lou and talk about super detailed, this one is that for sure.
---
thanks guys.i think i used tamia bright blue for base.its been such a long time i forgot.the air box is a diecast box with carbon fiber.
the next car im doing is an engine out car.i will be posting pics soon............hey joe you never told me what chassis you wanted.
---
Posts: 292
Joined: Mon Dec 01, 2008 12:42 am
Location: Camden, South Carolina
Contact:
Great work!! Itchin to get my builds back on the table!!

-Justin
Your first source for 1/25 scale Sprint Car Chassis and Bodies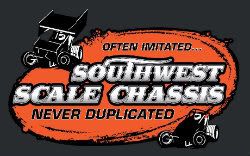 http://www.southwestscalechassis.com
http://www.facebook.com/SouthwestScaleChassis
http://www.twitter.com/SWScaleChassis
Instagram- @sprintbuilder
---
Posts: 190
Joined: Mon Jan 10, 2011 4:25 am
Location: Adelaide, South Australia
great work. it looks fantastic.
Real men still play in the dirt.
---
Posts: 2
Joined: Fri Apr 10, 2015 6:17 am
How do I get the parts to build that? Do you ever sell stuff you build? I feel like I need guidance to be that good at making a car like this!
---
I'm the mod here yet completely missed this one. Awesome work Lou!
---