Moderator: sigmaman
<----- yeah its pretty sexy
Joe
Making your Sprint Car model dreams come true since 2004!

Facebook- ScaleSprints.com Twitter- @ScaleSprints
---
Posts: 292
Joined: Mon Dec 01, 2008 12:42 am
Location: Camden, South Carolina
Contact:
Cool animation Joe! But, what's with all the tin on top of the chassis?
(PS, you oughta find a way to incorperate that ringtone file you made into the forum.
)
Your first source for 1/25 scale Sprint Car Chassis and Bodies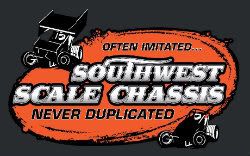 http://www.southwestscalechassis.com
http://www.facebook.com/SouthwestScaleChassis
http://www.twitter.com/SWScaleChassis
Instagram- @sprintbuilder
---
---
Who is online
Users browsing this forum: No registered users and 3 guests