As most all of you know I have a 40+ hour a week job, a wife and 2 kids and a totally destroyed lower back. I dont have "all the time" in the world to do research for pictures of obscure cars. Here's the kind of pics I need to make the best decals possible. Any and all pics/info you can provide makes this process MUCH easier on me. Lee sent me some pictures of Chase Stockon's Ovarian Cancer car he want decals for. All his pics where shot in daylight and emailed to me in a nice high resolution. Here's what he sent: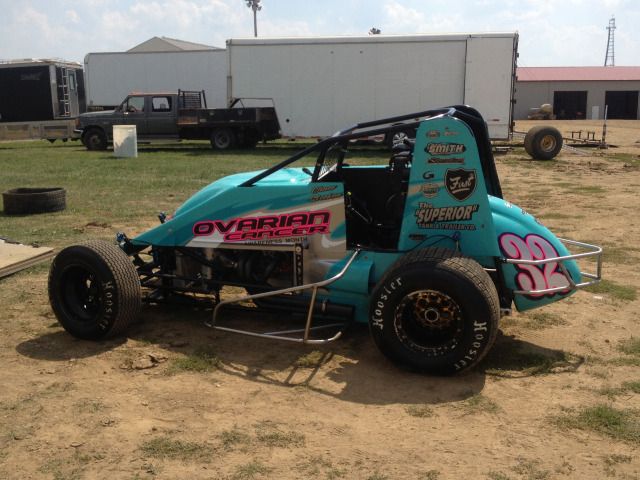 Please note a near perfect right side shot, a nice left side shot, tail tank pic to show the logos and a nice close up detail pic of the nose.
I do no "cut & paste" with ANY of my decals. The graphics for this car will all be traced by hand in illustrator giving the best end result.